The best Scan to PDF option for remote users is Genius Scan, it is available in both Apple and Android markets.
1. Open Genius Scan
2. To create a new scan hit the + button on the main page.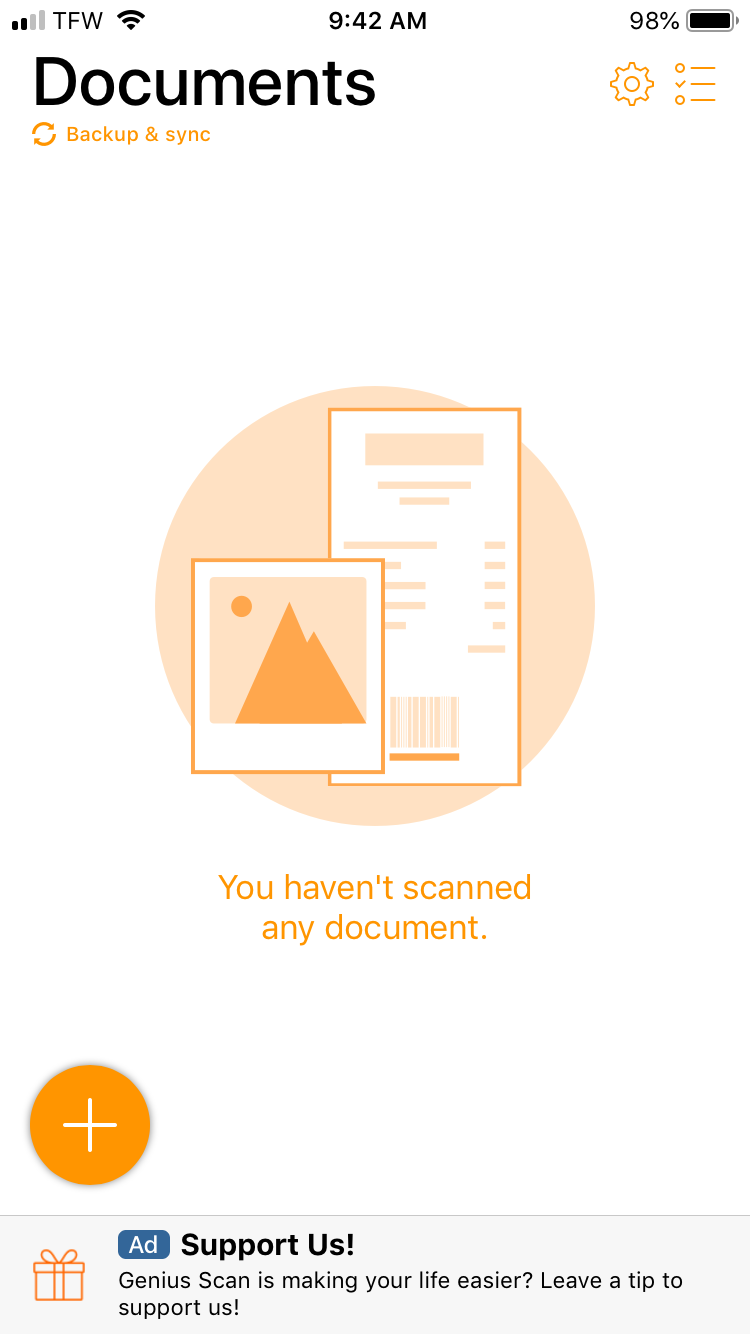 3. Allow the app to access your camera
4. The will auto detect the edges of the page covering the page orange.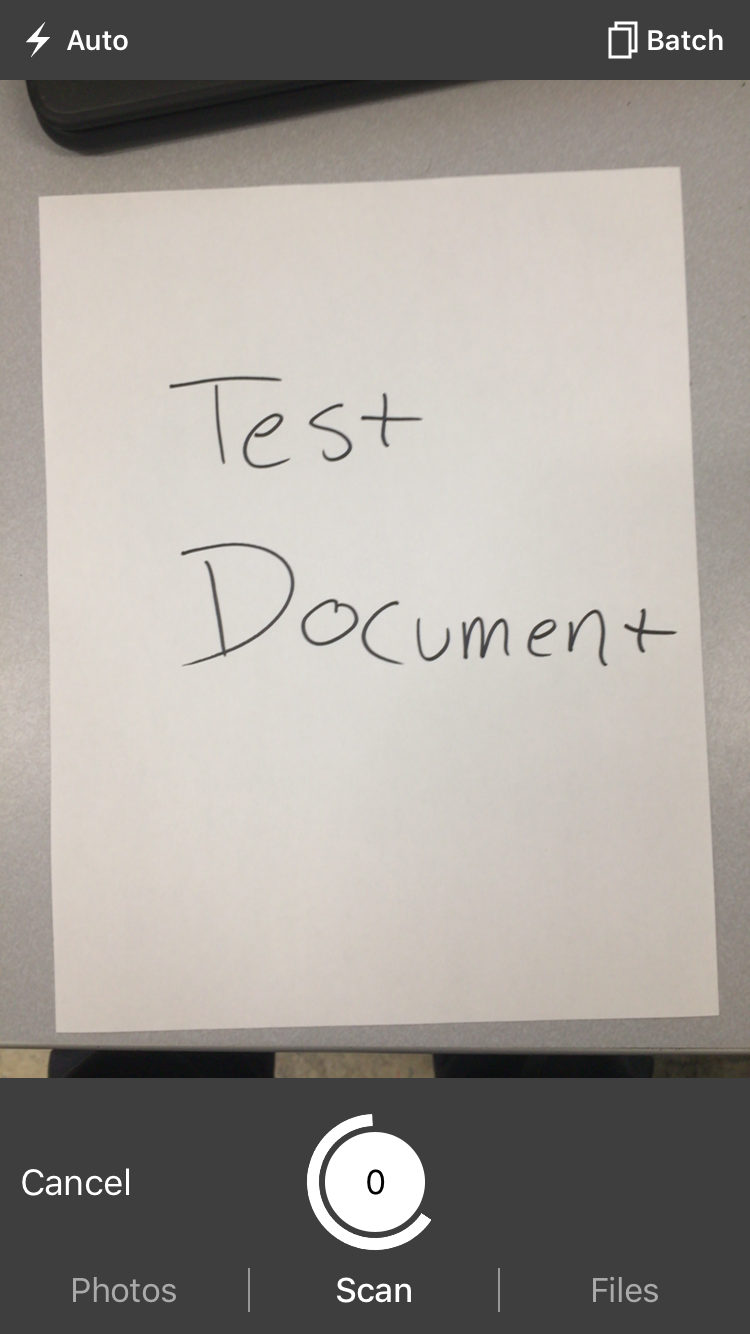 5. The app will automatically take the picture when it aligns with the document or you can manually press the center button to take a picture.
6. Once capture select the Upload button at the bottom right of the screen.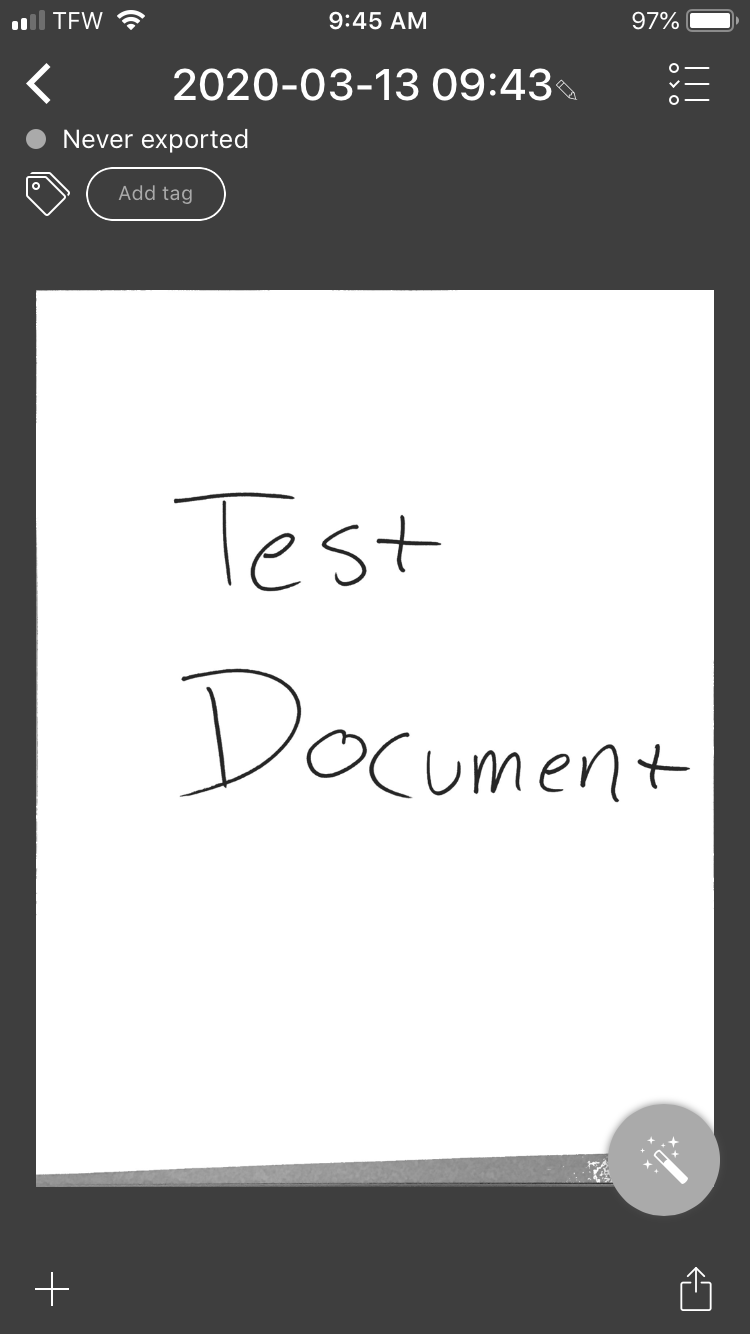 7. You will need to select Other Apps (this may be at the bottom of the list).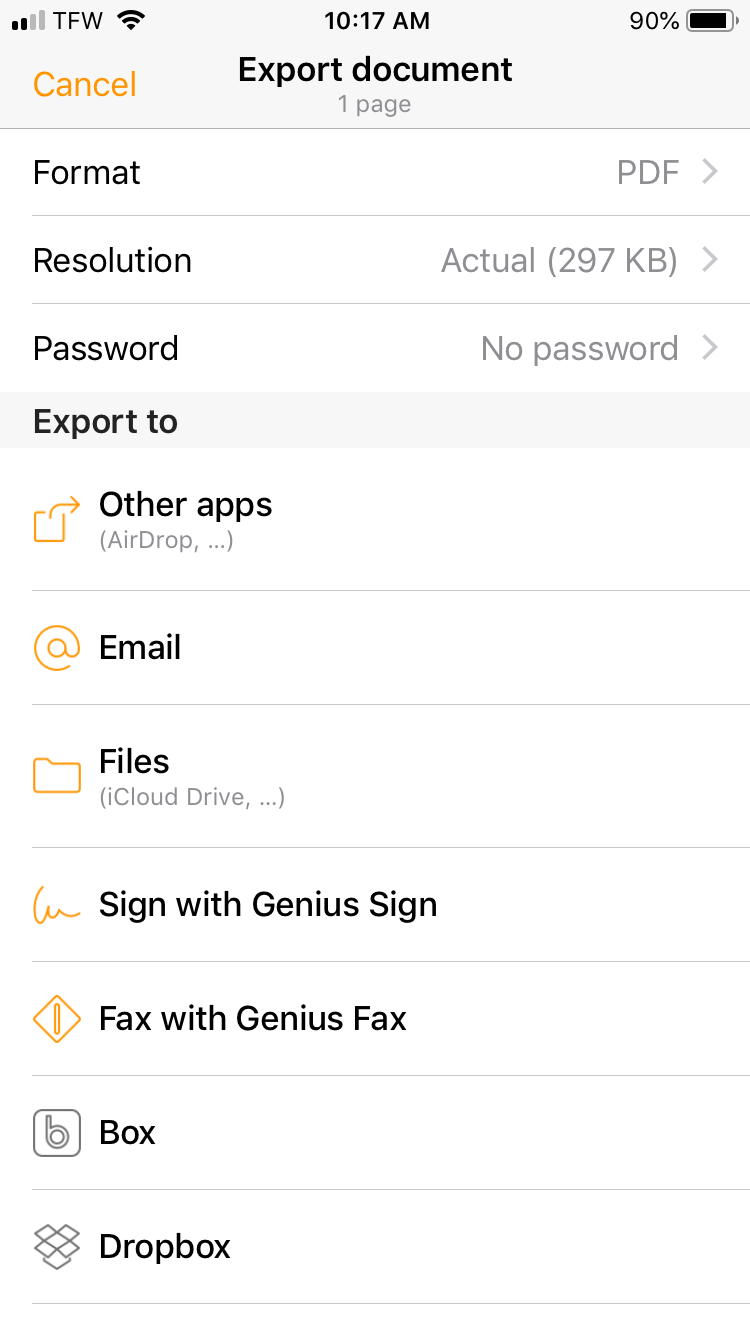 8. Select the Gmail app or Apple Mail to attach the document.
9. The document will be attached to the email, input the desired sender and select Send.